How to Apply
UPDATE
NEFMP 2021 Application Process will be by Invitation Only
Due to funding limitations, the New England Farmer Microgrant Program will be INVITE ONLY this year (2021).
We will be able to award approximately 15-20 grants up to $5,000. We are working directly with service providers across New England to nominate eligible farmers to apply for these limited grants.
We are committed to awarding at least half of this year's grants to Black, Indigenous, and People of Color farmers.
We anticipate a return to an open-call application process in 2022.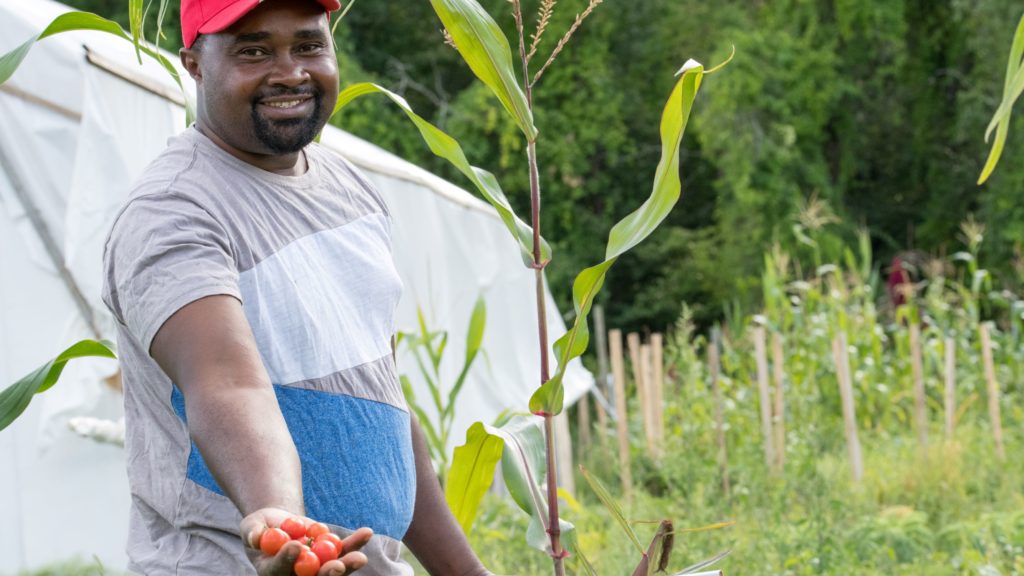 The New England Farmer Microgrants Program supports farmers in New England working to access land, improve land security, expand production, or plan for succession.
The program funds projects in two primary categories: professional services and infrastructure costs related to keeping or bringing agricultural land in production.
For this program, we define "farmer" as an individual, group, or organization who are intentionally cultivating annual or perennial crops or animals for harvest. We understand farming practices vary widely across New England and across communities. This grant does not support growing or raising products primarily for personal use but is intended to allow production for community use.