How to Apply
The New England Farmer Microgrants Program supports farmers in New England working to access land, improve land security, expand production, or plan for succession.
The program funds projects in two primary categories: professional services and infrastructure costs related to keeping or bringing agricultural land in production.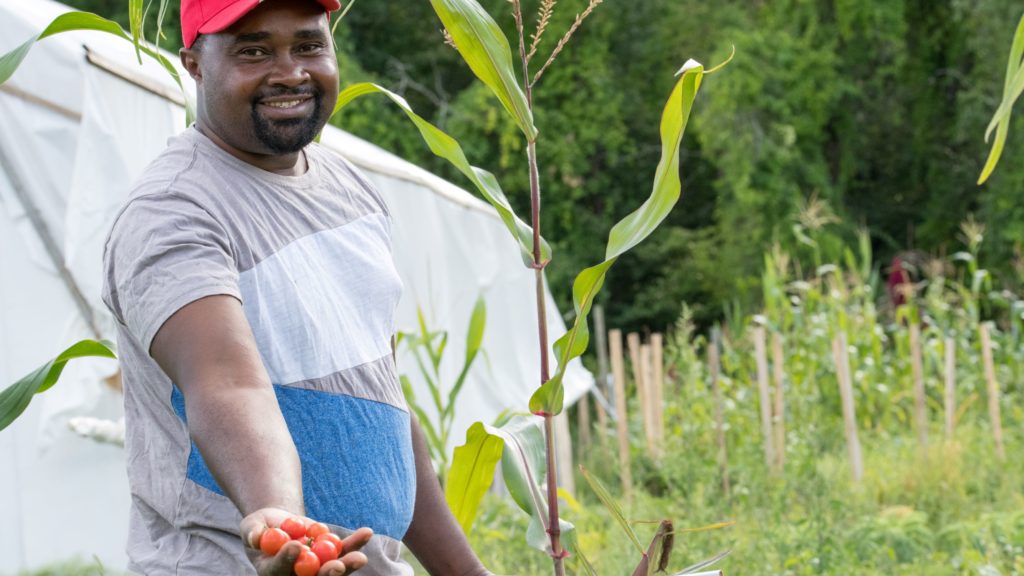 AWARD AMOUNT & ELIGIBLE APPLICANTS
For this program, we define "farmer" as an individual, group, or organization who are intentionally cultivating annual or perennial crops or animals for harvest. We understand farming practices vary widely across New England and across communities. This grant does not support growing or raising products primarily for personal use but is intended to allow production for community use.

Applications that prioritize community-driven food security efforts are strongly encouraged to apply.

Grants will be awarded in amounts between $500 and $5,000 per project.

Applicants seeking to access farmland, expand production on new land, or develop a farm succession plan for the purposes of farming will be given primary consideration.

A project may involve an individual farmer, a farm family, a group of farmers with a cooperative business, or a non-profit entity.

Eligible applicants and proposed projects must be located in one of the following New England states: Massachusetts, New Hampshire, Vermont, Maine, Connecticut, or Rhode Island.