Grabbing the Reins of Ranching in California
"Find your niche in agriculture," was one of the first statements that Rosie Silva shared with the circle of women landowners surrounding her. Having decided to attend AFT's Women for the Land learning circle in San Joaquin County, Rosie proceeded to share how her love of the land and motivation to preserve agriculture in her community are what brought her to the event. 

Ranching Roots

in

 the Valley 

 
Growing up in a ranching family in the valley, Rosie knew at a young age that her place in the world was in agriculture. She always made time to help her dad with the ranch in between maintaining off-farm jobs and participating in 4-H and FFA. Although a lot of people advised her against it and questioned the viability of the agriculture industry, she was certain of her niche in ranching. She graduated from Cal Poly, San Luis Obispo with a degree in dairy science and received a graduation gift from her parents of a single heifer. Rosie raised her, bred her, and sold her, reinvesting the money into more young heifers. Soon, her one heifer became three and then seven until she finally created an entire herd.  
From these beginnings, Rosie, her husband Michael, and their three children have expanded into a diversified ranching operation, known as Silva Ranch. Rosie's children are just as hands-on in the operation as her and her husband. The kids are always brought along for chores and projects and, if they're not able to participate, they often find a safe place to play in the field. Whether her children choose a career in agriculture or not, Rosie wants them to maintain a connection to their ancestors, an appreciation for the land, and an understanding of integrity and hard work.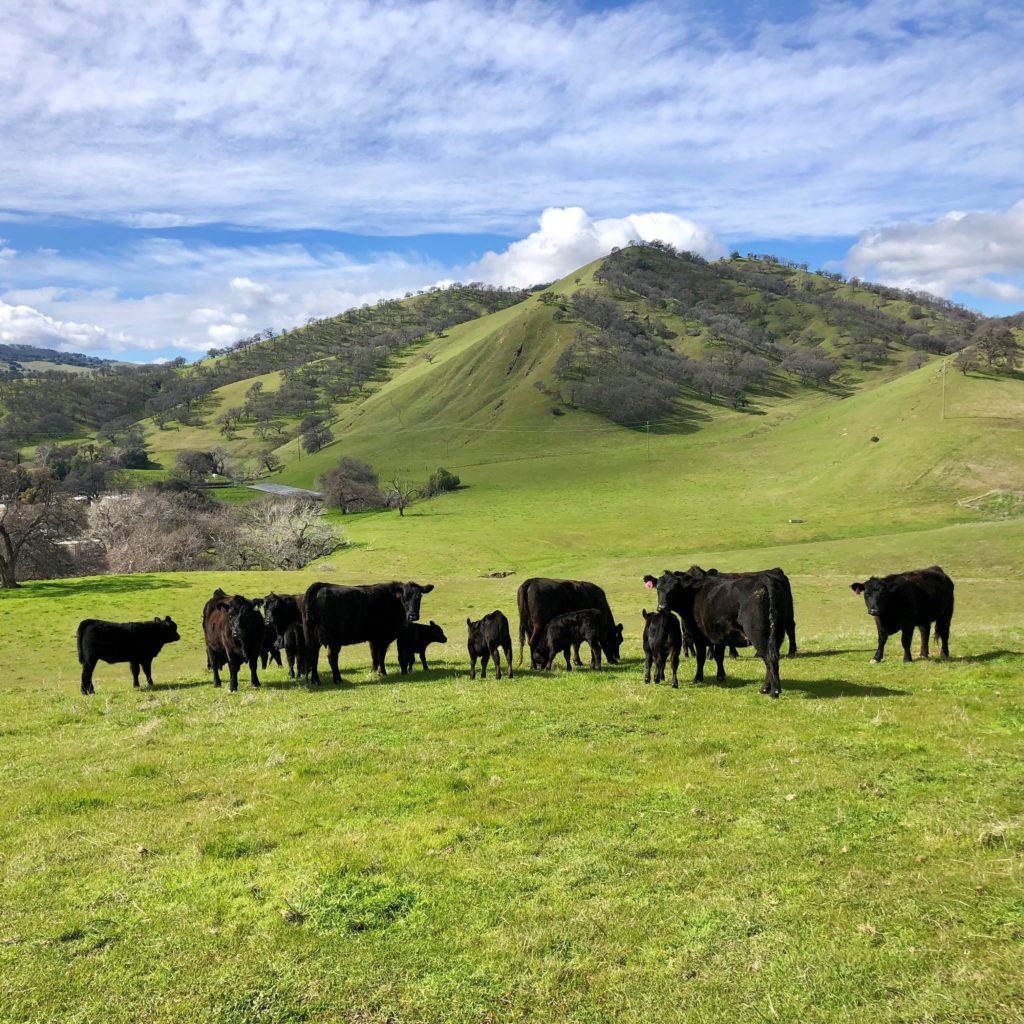 In its entirety, Silva Ranch includes 41 acres of irrigated pasture and farmland in San Joaquin County, and 500 rented acres of farmland and rangeland in both Contra Costa and San Joaquin counties. Additionally, the family custom farms over 1,000 acres for other landowners. Aside from raising cattle, the Silvas grow alfalfa, oats, wheat, dry beans, and corn. This diversification across their business is what keeps them stable during times of fluctuation in crop prices or unforeseen impacts of weather.  
Turning No

e

s into Bigger Yeses
The challenges that Rosie has faced over the years are not limited to market or natural forces. She highlighted times when she's been overlooked for opportunities owing to being a woman. "These noes have become bigger yeses for me," Rosie reflected. In this spirit, the Women for the Land learning circle offered a space to discover shared experiences and build new connections with women landowners. Rosie specifically found some parallels with another woman landowner who was navigating difficult family dynamics in running her operation.  
Rosie's current business focus is on scaling their beef-direct program, which offers customers the opportunity to purchase whole or partial cows direct from Silva Ranch. While an important source of revenue for the ranch, this channel means even more to Rosie in that she's able to educate her customers about agriculture while also cultivating deeper relationships with them. "Customers care more when they're able to connect to the product," she emphasized.  
Valuing Connection
Connection is undoubtedly a core principle for Rosie–connection to the land, connection to her customers, and connection to her female peers pursuing similar paths. Despite some slight nervousness beforehand, Rosie immediately felt the familiarity and support that she values from the women landowners she met at AFT's learning circle. "It was great to get other people's perspectives of life on the farm," she commented. 
Rosie also appreciated both the resources and presentations offered by AFT, the Natural Resources Conservation Service, and University of California Cooperative Extension during the circle. Based on her years working at the Natural Resources Conservation Service and Farm Service Agency, Rosie was already aware of some of the information highlighted; however, she remarked that unless you remember that these resources are accessible, you can't use them. "I came home after the circle and told my husband about everything I had learned. It was an inspiration to start leaning more on the resources available to us," Rosie shared.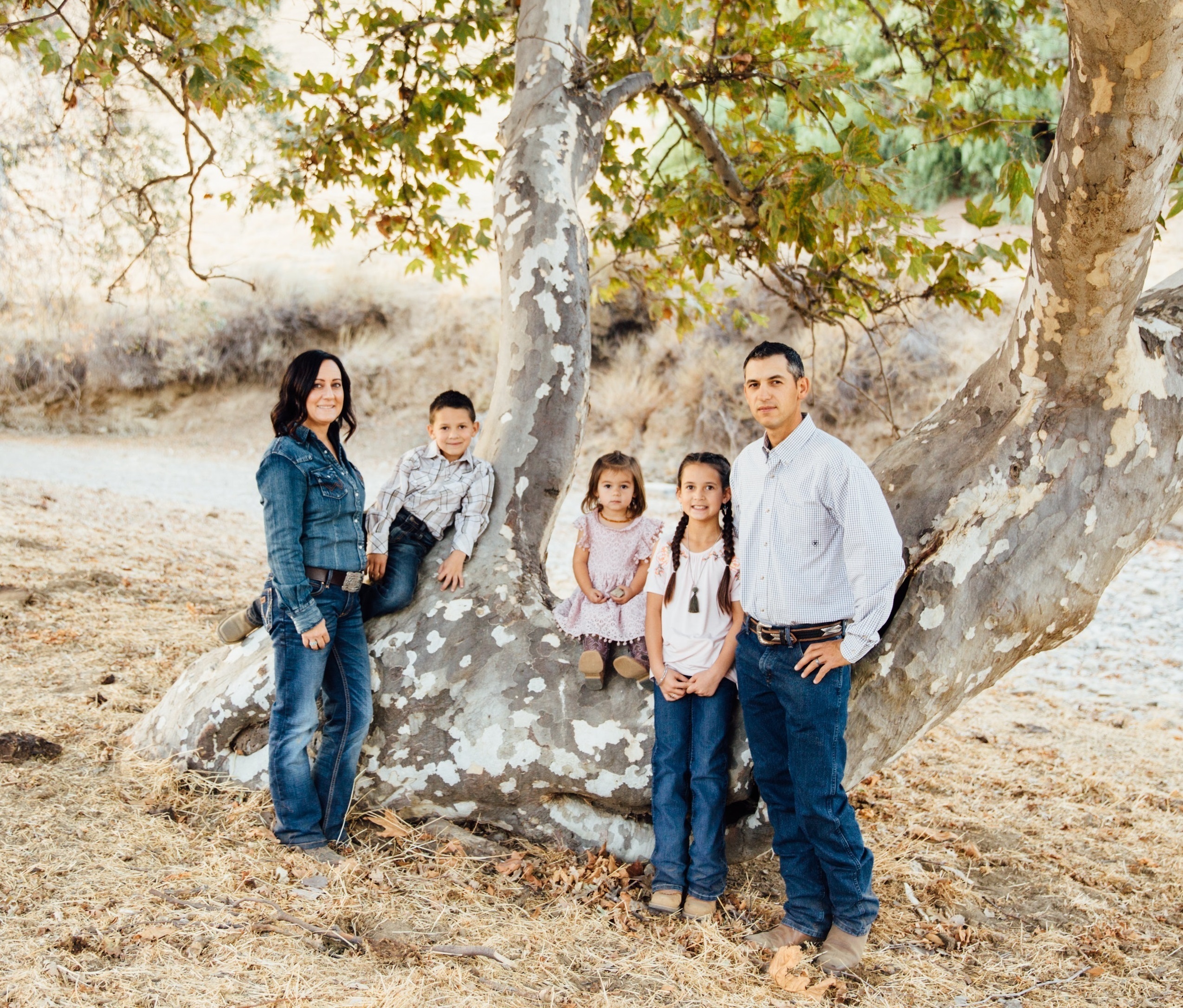 From this first circle, Rosie aims to increase momentum around reaching out to different resource providers while remaining connected with other women landowners. She sees AFT's Women for the Land program as part of an ecosystem of support services helping her ensure a future for agriculture where she can pass on family traditions to her children. Rosie has said that she wouldn't want to know any other way of life than agriculture, emphasizing the niche that she's found within land stewardship and community building. 
AFT would like to thank the University of California Cooperative Extension in San Joaquin County and USDA NRCS California for their invaluable support and participation in hosting our San Joaquin County learning circle.   
To learn more about the Women for the Land initiative, contact Jennifer Filipiak, AFT's Midwest director, at jfilipiak@farmland.org or (515) 868-1331.
Women for the Land